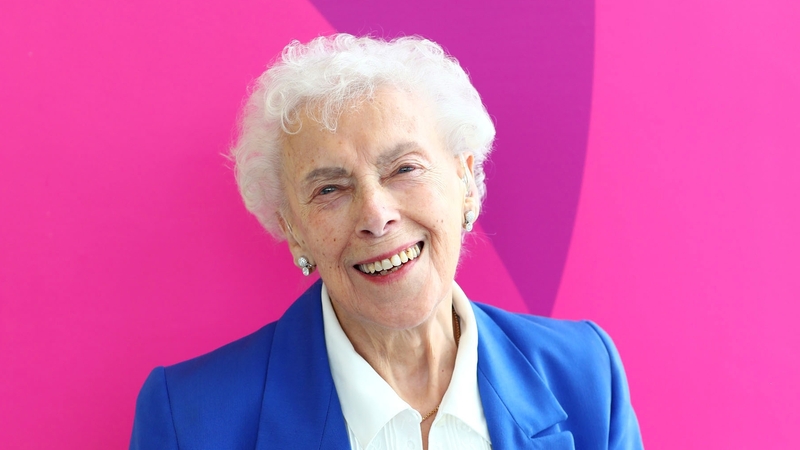 TLC Maynooth now has a celebrity in our midst! Doreen Thew has won the acclaimed Silver Surfer Award 2017 run by Age Action. Catherine Tighe, Director of Nursing, Charlotte Pye Assistant Director of Nursing, HCA Mary O Brien, HCA Collette Noonan, all had the pleasure of accompanying Doreen and her family (Son Peter, Grandson Graham, Granddaughter Siobhan, and Siobhan's partner Johnny) to collect her award this afternoon at the eir building. Staff all waited anxiously to hear the news and shouted huge cheers when we got the results. Doreen returned to a very warm welcome at the door when all staff greeted her with banners, flowers, cakes and of course huge hugs and kisses.
Doreen just about had time to powder her nose before the famous RTE presenter Will Goodbody arrived to interview her for this evenings news! Doreen was happy to answer his questions about her expertise on the internet, and told tales of how she Skypes her family regularly. Will said it was such a pleasure to meet such a fantastic lady and was amazed of her knowledge!
From the bottom of all our hearts here at TLC we wish our heartiest congratulations to a wonderful lady, it's such a pleasure to meet with her every day. She is our inspiration, and we hope she continues her surfing for many years to come.